For the movement of thinking
The European Essay Award reveals to readers the best essays in all disciplines. It draws attention to authors whose work bear witness to and offer a fertile critique of current societies, their practices and ideologies. Awarded since 1975, it is the first literary prize devoted solely to the genre of the essay.
EUROPEAN ESSAY PRIZE 2020
ALESSANDRO BARICCO
The 42nd European Essay Prize is granted to the writer and essayist Alessandro Baricco for his book The Game, Gallimard, 2019
Replay : Award Ceremony
Welcome – Motivations of the Jury – Laudatio – Award Ceremony – Lecture by the laureate
Replay : Round Table
With Alessandro Baricco, Emanuele Coccia, Isabelle Collet, Isaac Pante. Moderated by Francesco Panese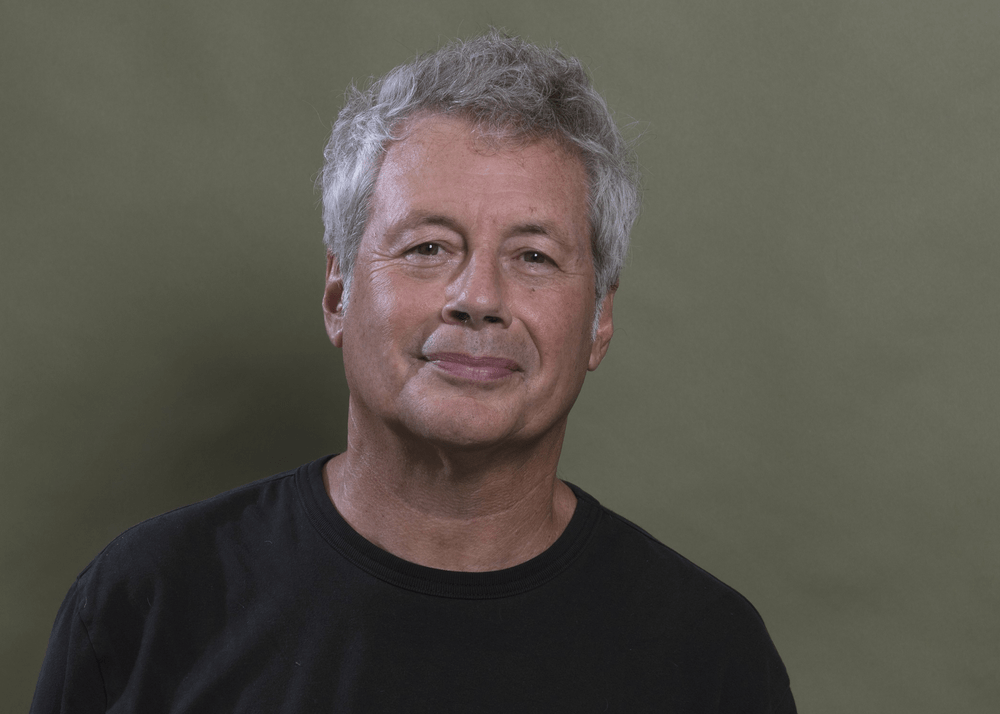 Photo : Francesca Mantovani
24:05 – Welcome
Cyril Veillon, President of the Foundation
35:14 – Motivations of the Jury
Joëlle Kuntz, Member of the Jury
45:15 – Laudatio in honour of the laureate
Emanuele Coccia, Philosopher, Lecturer at the École des hautes études en sciences sociales, Paris
1:01:40 – Lecture by Alessandro Baricco
After studying philosophy and musicology, Alessandro Baricco became a writer, journalist, television presenter, theatre writer, scriptwriter, film director and literary critic. He is the author of highly acclaimed novels, theatre plays and numerous essays on literature, music, philosophy and contemporary society.
In his latest essay, Alessandro Baricco seeks to understand the profound digital transformation we are experiencing today, observing that it is not only the result of a technological revolution and the use of new tools, but also the result of a "mental insurrection". In an attempt to understand this profound mutation, he maps out the founding events that have forged our contemporary attitudes and lifestyles inherent to the digital system. With his singular style, combining philosophical insight and humour, he explores the history of this new civilisation of gaming that derives from video games.
« If the digital revolution frightens you, reverse the sequence and ask yourself what we wanted to escape from when we began such a revolution. Look for the intelligence that generated the digital revolution: that's much more important than studying the intelligence that it generated: it is its original matrix. »
Alessandro Baricco
French Edition, Gallimard, 2019
First edition in Italian, Einaudi, 2018
Replay :
ROUND TABLE
with Alessandro Baricco
in partnership with the UNIL
Emanuele Coccia
Philosopher, lecturer at the École des Hautes Études en Sciences Sociales, Paris
Isabelle Collet
Author of Les oubliées du numérique, Le Passeur Éditeur 2019
Isaac Pante
Teacher-researcher at UNIL in culture and digital publishing
Moderated by Francesco Panese
Jury member of the European Essay Prize and professor of medical and science social studies, SSP & FBM UNIL
After the war, the patron Charles Veillon created three international literary prizes that were awarded to novels in the three main languages spoken in Switzerland. He believed in culture's ability to further the reconciliation of Europe. In 1975, the Charles Veillon Foundation turned these prizes into the European Essay Prize to promote this literary genre which, although fundamental to the history of ideas in Europe, is rarely given a high profile. It is the first literary prize devoted exclusively to the essay genre.
The European Essay Prize is intended to draw attention to authors whose work bear witness to and offer a fertile critique of current societies, their practices and ideologies.
These works deal with themes that are part of European culture in the broadest sense. They adopt an accessible narrative form and deal with contemporary issues, allowing the reader to position themselves and develop their own thinking and, perhaps, to take action.