For the movement of thinking
The European Essay Award reveals to readers the best essays in all disciplines. It draws attention to authors whose work bear witness to and offer a fertile critique of current societies, their practices and ideologies. Awarded since 1975, it is the first literary prize devoted solely to the genre of the essay.
Arundhati Roy is awarded the European Essay Prize 2023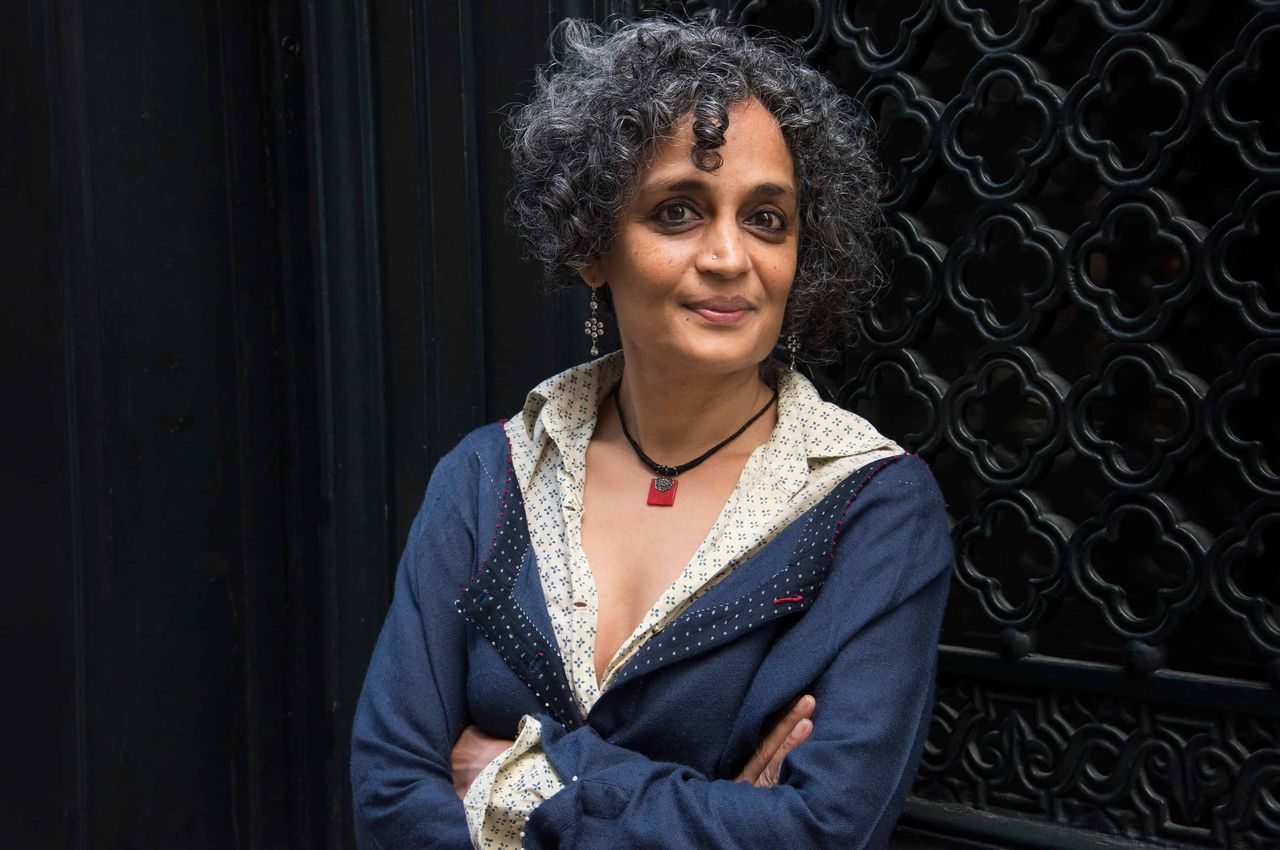 Arundhati Roy is awarded the 45
th
European Essay Prize for lifetime achievement on the occasion of the French translation of her latest essay Azadi – Liberté, fascisme, fiction (Paris: Gallimard, 2021).
The jury of the Prix Européen de l'Essai wishes to highlight an enriching work in terms of reflection on the construction of the world and the relationship with language. Arundhati Roy uses the essay as a form of combat, analysing fascism and the way it is being structured. This is an issue that is increasingly occupying our lives. Her essays offer shelter to a multitude of people. In awarding the prize for her literary work, the jury is also acknowledging the author's commitment to political action.
«When the country burns, the far right will once again present themselves to us as the only ones capable of running a "hard state" and handling the problem. Will a polity that has been deeply polarized be able to see though these games? It's hard to say.
Much of this has been the subject of my writing, fiction as well as non-fiction, for several years». (A. Roy, Azadi, Penguin, 2022, p. 83.)
REPLAY
—

European Essay Prize Award Ceremony
—Lecture

Arundhati Roy
Laureate of the European Essay Prize 2023
—Laudatio
Jagoda Marinić
Writer and journalist
—Presentation Speech
Gesa Schneider
Member of the jury of the European Essay Prize
—Introduction Speech
Antoine Gallimard
Director of Editions Gallimard
—Welcome Speech
Cyril Veillon
President of the jury of the European Essay Prize and of the Charles Veillon Foundation
Photos
© Sylvain Chabloz
12/12/2023
Lausanne Palace
REPLAY
—

European Essay Prize 2023 Round Table
In partnership with the University of Lausanne (UNIL) and Theâtre de Vidy
Arundhati Roy discuss citizenship and identity, environment and globalization, caste and language. In conversation with Caroline Abu Sa'da, member of the jury of the European Essay Prize and Managing Director of SOS MÉDITERRANÉE Switzerland and Nicola Pozza, Section de langues et civilisations slaves et de l'Asie du Sud (SLAS), UNIL. Welcome by Vincent Baudriller, Director of the Théâtre Vidy-Lausanne and Cyril Veillon, President of the Charles Veillon Foundation.
Photos
© Pierre-Antoine Grisoni – Strates
11/11/2023
Théâtre de Vidy, Lausanne
«We know what happened in Europe when an organization with a similar ideology imposed itself first on a country and then sought Lebensraum (living space). We know that it happened because the rest of the world did not pay heed to the early warnings from those who saw and heard enough to know what was coming. Perhaps those warnings did not sound sufficiently balanced and moderate to a masculine, Anglo-Saxon world, suspicious of any overt display of distress or emotion.» (A. Roy, Azadi, Penguin, 2022, p. 123.)
The chant of "Azadi!" – Urdu for Freedom! – is the slogan of the freedom struggle in Kashmiris against what Kashmiris see as the Indian Occupation. Ironically, it also became the chant of millions on the streets of India against the project of Hindu Nationalism.
Even as Arundhati Roy began to ask what lay between these two calls for freedom – a chasm or a bridge? – the streets fell silent. Not only in India, but all over the world. The coronavirus brought with it another, more terrible understanding of Azadi, making a nonsense of international borders, incarcerating whole populations, and bringing the modern world to a halt like nothing else ever could.
In this series of electrifying essays, Arundhati Roy challenges us to reflect on the meaning of freedom in a world of growing authoritarianism.
The essays include meditations on language, public as well as private, and on the role of fiction and alternative imaginations in these disturbing times. The pandemic, she says, is a portal between one world and another. For all the illness and devastation it has left in its wake, it is an invitation to the human race, an opportunity to imagine another world.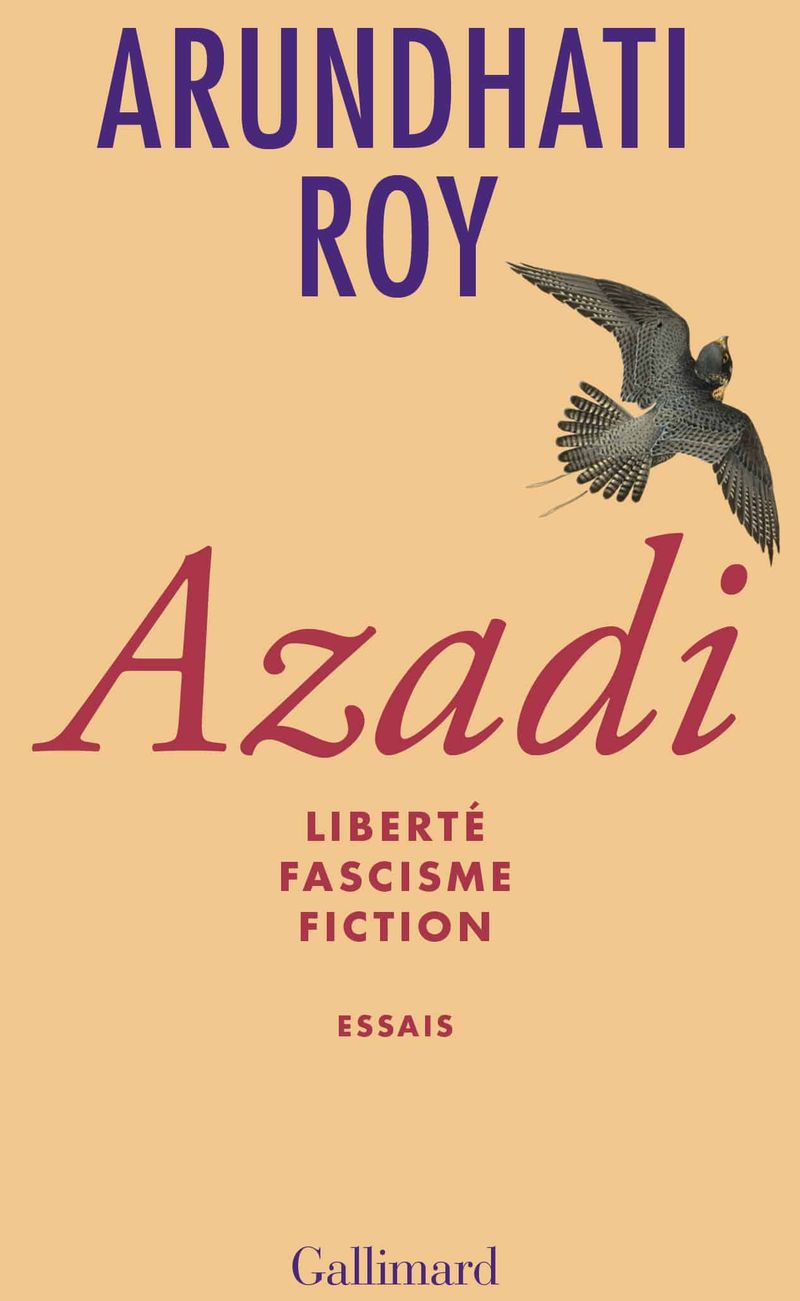 «The End of Imagination was the first of what would turn out to be twenty years worth of non-fiction essays. They were years during which India was changing at lightning speed. For each essay, I searched for a form, for language, for structure and narrative. Could I write as compellingly about irrigation as I could about love and loss and childhood? About the salinization of soil? About drainage? Dams? Crops? About structural adjustment and privatization? About the per unit cost of electricity? About things that affect ordinary people's lives? Not as reportage, but as a form of storytelling? Literature for everybody – including for people who couldn't read and write, but who had taught me how to think, and could be read for?»
Arundhati Roy
Arundhati Roy lives in New Delhi. Her first novel, The God of Small Things, won the Booker Prize in 1997 and was acclaimed as a literary highlight throughout the world. Alongside her political and humanitarian commitment, she pursues a rich literary activity, with – among other works – her novel The Ministry of Utmost Happiness, for which she received the Bruno Kreisky Prize for Political Books in 2017, and the collection of essays My Seditious Heart (2019).
For more information: press release